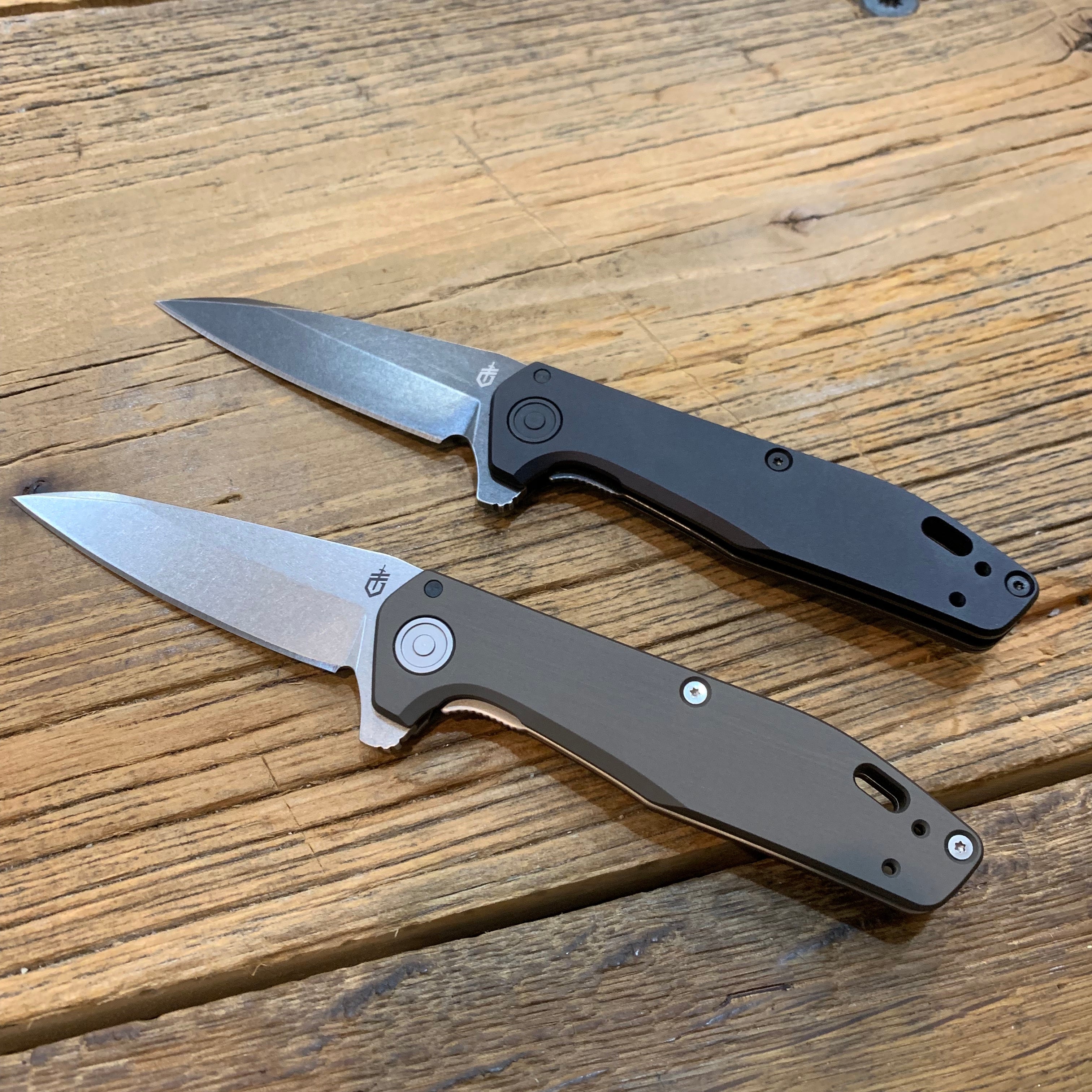 Why the Gerber Fastball Will Forever Change Gerber and the Way the Knife Industry Looks at Them
A lot of people have considered Gerber had been for a lack of better words "out of tune" with the knife community for the past few years. Their average customer was a regular ole Joe Schmoe who just happened to see a sale on one of their knives at Wal-Mart and figured why not. To some extent, the knives were just mediocre and didn't show much advancement in terms of materials or design. Through a multiyear project, Gerber has and is continually changing all of that. Gerber is taking a stab at re-branding themselves and becoming a company that was once seen as a true force to be reckoned with in the knife industry.
In 2018, Gerber unveiled the Flatiron and Kettlebell. Both knives were extremely well received and most people were shocked and astonished to see Gerber break away from their somewhat bland designs of the past and embrace the current trends of the knife community. The Flatiron is a stout cleaver style frame lock that is available in either a Tan G10 or Grey Aluminum handle. The Kettlebell is quite the opposite in terms of size and design in that is a smaller knife with a stubby blade with a big belly and is available in both a Grey or Green handle with unique dimpling similar to that of a golf ball. Both of these knives have been wildly successful over the past one and a half years and really got people paying attention to Gerber again. At Shot Show 2019, Gerber once again took everyone by surprise when they introduced the Fastball, an American made flipper with a CPM-S30V steel blade that effortlessly deploys because of its ball bearing pivot. The best part? You can pick one up for only $100.
Considering the fact that the Fastball is on bearings and has a CPM-S30V blade, $100 is basically a bargain for what you're getting. It has a thin and sleek profile that carries easily and its three inch wharncliffe style blade is just about the perfect size for simple everyday tasks. It weighs just a smidge over two and a half ounces and can either be carried in a left or right tip up configuration. You can get one with a Olive Green handle and Stonwashed blade, Urban Grey handle and Stonwashed blade, or a Black handle and a black blade. The stonewashed blade models cost $100 and the black bladed model cost $105. It has an easy to use liner lock that is nestled between the aluminum handle which helps it reduce its thickness to only 0.41 inches. The Fastball has been well received by almost everyone and the only negative to be had for it is the rare and somewhat inconsistent quality control in some cases such as a somewhat poor grind on the blade or a liner that wants to over travel past the blade. Fortunately Gerber's customer service and warranty is one of the best in the industry and Gerber can easily remedy whatever issue you may have or just give you a brand new knife.
Personally, I believe the Gerber Fastball is Gerber's attempt to get their feet wet and learn more about not only the market but materials that people are wanting to see so they can go back to the drawing board and bring us a truly phenomenal knife that is not only budget friendly still but is something that we have all been wanting and waiting for and didn't even know it yet. Gerber has been a very exciting company the past two years and has brought some original and truly outstanding designs to market and personally I can't wait to see what's next.