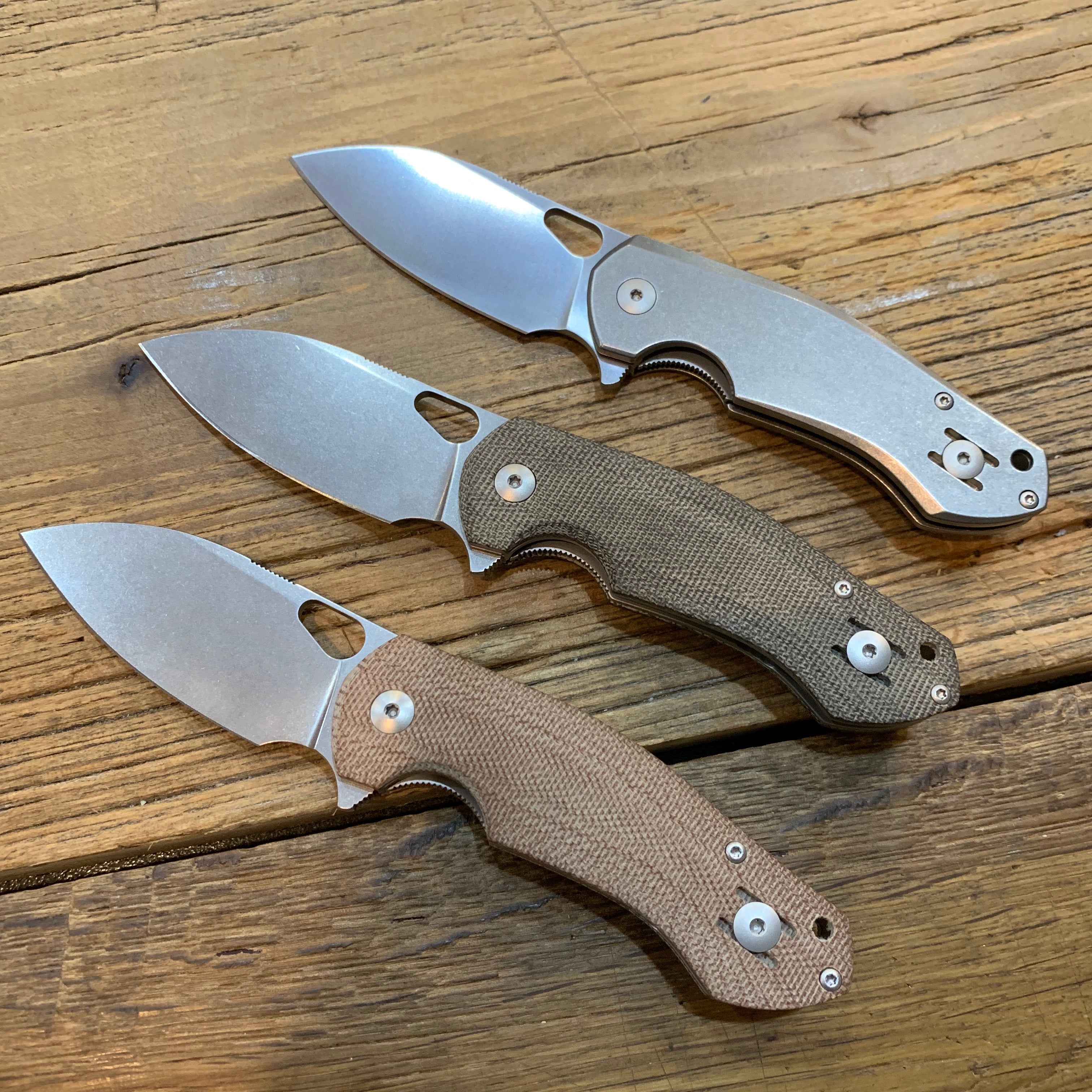 The GiantMouse Knives ACE Biblio is an Absolutely Amazing Knife for the Money
As a knife guy, when you hear things such as Micarta or M390, you get excited. Micarta is an excellent handle material and Bohler M390 is an excellent blade steel. GiantMouse Knives, a culmination of excellence between renowned knife designers Jens Anso and Jesper Voxnaes, had the idea of combining these two excellent materials into one and so came the GiantMouse ACE Biblio. Now let's break down "GiantMouse ACE Biblio" since each part of the nomenclature differentiates it from other GiantMouse knives. The obvious part is going to be "GiantMouse" which is simply the brand. The next part "ACE" is the line of knife. You can think of the GiantMouse Knives line as something similar to what the well-known Benchmade Knife Company does. Benchmade has a "Blue Class" as it's more or less Everyday Carry (EDC) line and then their "Gold Class" as a much higher end line that is similar to the other but generally boasts higher quality in terms of materials. The ACE line of knives from GiantMouse is considered a budget friendly brand that allows people to get their feet wet and see what kind of knives GiantMouse can put out without having to shell out a ton of money for higher end models such as the GiantMouse GM5. Lastly, Biblio is the model of knife. The ACE line has a few other models such as the Nimbus and Iona but the Biblio is by and large the most popular.  
The most popular and original variant of the Biblio has a Green Canvas Micarta handle. If you aren't familiar with Micarta, generally speaking in terms of its use in the knife world, it is fiber compounds, normally canvas or linen, that are flooded with resin and then machined to shape. Micarta was developed by George Westinghouse, world famous electrical engineer who invented the railway air brake and heavily researched the use of using Alternating Current (AC) in electrical distribution systems, as early as 1910 using phenolic resins invented by Leo Baekeland. These resins were used to soak paper and cotton fabric which were cured under pressure and high temperature to produce laminates. In later years this manufacturing method included the use of fiberglass fabric and other resin types were also used. One of the most enjoyable parts of micarta in knife handles is handling it and getting to see it change over and time and develop a look of its own. Earlier this year, GiantMouse introduced a Natural Canvas Micarta version nicknamed "The Peanut" due to its color and size. It has quickly gained popularity and is great option for someone who isn't as keen on the green. At Blade Show 2019, GiantMouse took a big leap forward and introduced us to the Titanium handle variant of the ACE Biblio. This in itself is an absolute game changer considering Titanium has never been offered in the ACE line until now. It is currently available in a plain stonewashed version and a Stonewashed Bronze PVD and Stonewashed Black PVD will be available very soon.
As far as the ACE Biblio itself, if the materials alone don't draw you into the knife, the ergonomics just might do it for you. It has a very comfortable handle, a more than usable finger choil allowing you to choke up on the blade, and very uniquely placed jimping much further down the spine of the blade then with other knives allowing you to be closer to the tip of the blade which makes controlling the blade extremely easy. Personally, I find the ACE Biblio to be one of the most comfortable knives I have handled and have always felt confident using it even with larger hands. To say the least, the GiantMouse Knives ACE Biblio has great materials, great ergonomics, and can be had for $175 which all considering makes it an absolute steal of a deal.
Get a Green Canvas Micarta One Here!
Get a Natural Canvas Micarta One Here!